---
See How We Did It
Scroll Down
A Website That Makes You Thirst for Coulee Brew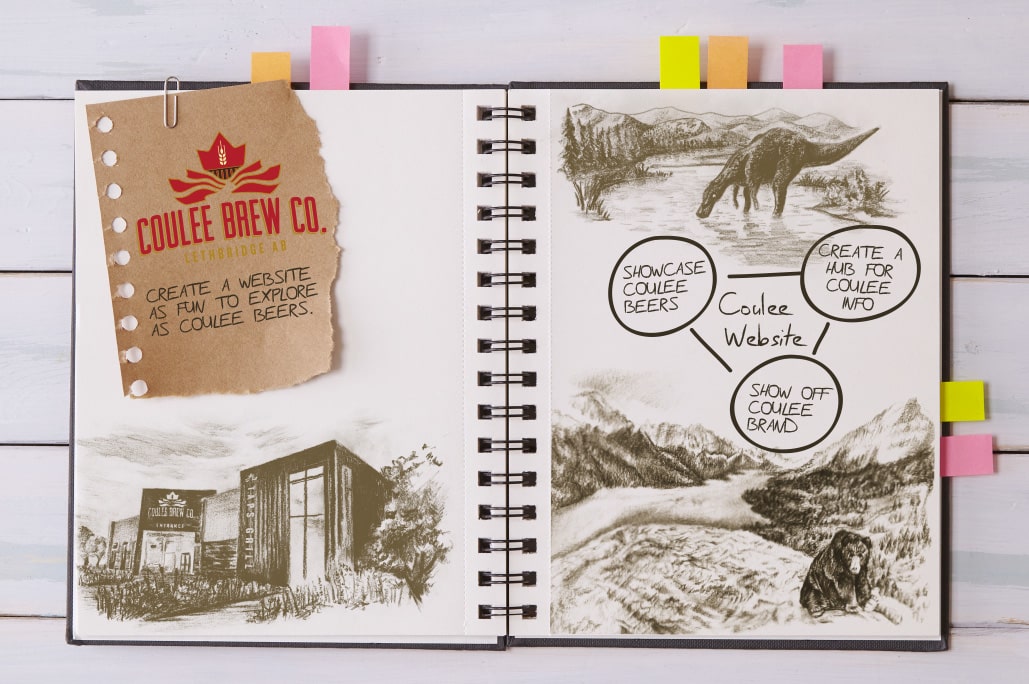 Project Background
---
Coulee Brew Co. is Lethbridge's first craft beer brewery and carries a wide range of delicious beers. Coulee wanted to make sure that when people visited their website they had fun exploring it like you would the different skews of beers they have. So we created a website that made their product branding a big focus with useful tools like and event calendar, a historical archive of beers and a beer store finder.
---

Vision Brainstorming
We brainstorm the vision of your new website by combining you & your customers need.

Gorgeous Design
Combining a functioning effective layout with gorgeous designs that are modern and responsive.

Programming
< code >
We roll up our sleeves and get dirty with the programming codes. In geeky terms: HTML, CSS, Javascript & PHP

Testing & Go LIVE
We test out your new website to ensure it works well on mobile & desktop.
A Detailed Look: Coulee Brew Co
Looking For:
Free Consultation / Get a Fast Quote / Brainstorm Your Ideas
---
Check Out Other Website Projects
---